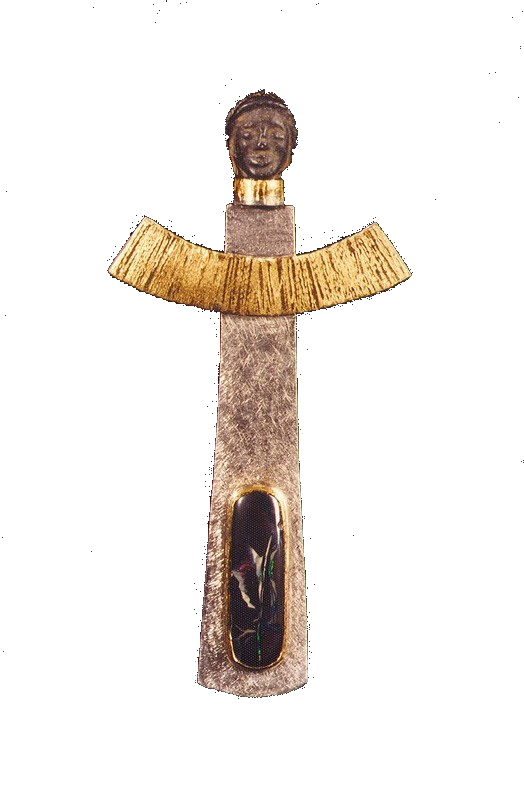 My circle is composed universally. It runs through decades, worlds and cultures, not only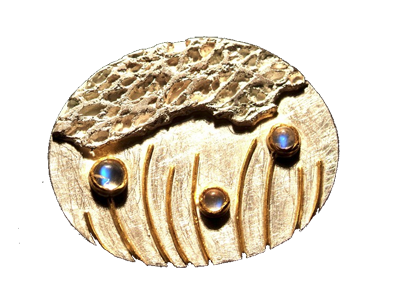 with regard to my pieces of art but also with regard to my healing conception.
In the one-of-a-kind-pieces – which are kind of miniature pictures – I am constantly trying to unite traces of the past and the knowledge of ancient cultures with the searching and questioning spirit of the present, thus enlargening the view into the complex dimensions of human being.

Since 1975 I have been working with metaphers and symbols, with the power of intuition and emotion in my picture projects and since 1988  whilst designing and creating jewellery pieces, always being aware of the importance of archetypal knowledge and experience and of myths and symbolism in my work.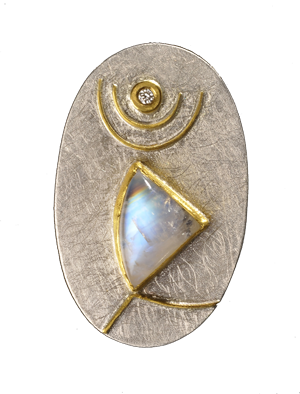 The emotional energy characterizing my work may give the impression of a déjà-vu: remembering past times, discovering your own original energy. Thus, my jewellery pieces are portraits of  soul. They enabling man and woman to come into contact with the inner roots or to strengthen intuitive skills.

By creatively dealing with their own "private mythology" and independantly of any confession, the wearers of such unique pieces may rediscover their personal ressources of energy and power, thus approaching the originial meaning of jewellery: symbolism of personality, mark of distinction, charm and magical sign.
English